---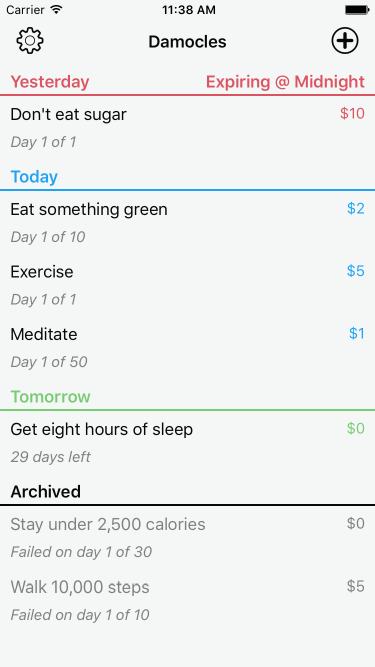 Damocles is a simple merciless goal tracker. You must acknowledge your goals every day, and you are encouraged to pledge money to be donated should you happen to fail. Features include:
Free and fully functional! You are encouraged to donate your "failure pledges" to charity, or you may opt to support Damocles development.
Minimalist design and frill-free: just state your goal, the numbers of days you'll stick with it, and how much you pledge (you can even pledge nothing).
Efficient UI: mark a goal successful with a single swipe.
No fussy scheduling or tracking. Even if you only want to perform a goal on weekdays (for example), you still must acknowledge that goal daily to keep it in the forefront of your mind.
24-hour grace period. We're not monsters.
Damocles was a Greek figure who thought it would be cool to be king, until the king rigged up the throne to have a huge sword hanging above it, dangling from a single hair from a horse's tail. So it's one of the earliest known Spider-man references, "with great power comes great responsibility." These days it's used more generally to refer to any precarious situation. Hence, "Damocles: Goals with Consequences."

---
More Screens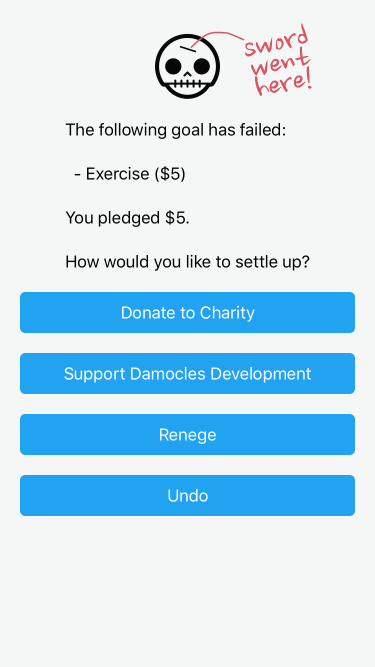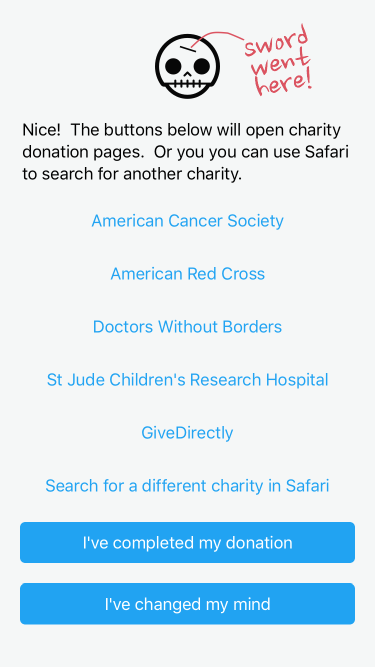 ---
Support, Press, & Privacy
Please email us at damocles@raisedsquare.com for all your Damocles related inquiries and feedback. Additionally:
Here is the Damocles FAQ.
A variety of materials including screenshots, icons, and a reviewers guide are available on our press page.
Here is the Damocles privacy page.
---
Gratitude
We used several tools in the making of Damocles:

---